Working with a Personal Trainer removes all the guesswork from your training program. All you need to do is turn up for your appointment dressed in your workout gear and our personal trainers will take charge from there. 
Well, where do I start!! Not only do you get results but you feel like one of the family, personalised service always with a smile, albeit sometimes with gritted teeth (just joking Chad)…I have now been spoilt and would find it very hard not to have the support and encouragement that Chad provides to get the results I'm after. I guess you are stuck with me Chad!! Merry Xmas
Carmen McCloy, Sovereign Islands, Business Owner
Would never have achieved my personal goals without Chad as my trainer. He keeps me on track and motivated. I am extremely happy with the results I have gotten and have never been happier with the way I look and feel. Thank you
Aileen Groth, Biggera Waters, Franchise Training Manager
It goes without saying I enjoy my sessions with Chad.  My goal was to GAIN strength and LOSE fat, with Chad's help I am accomplishing that. The encouragement helps me to try that bit harder.  I can now fit into clothes that were relegated to the "too small" section of my wardrobe. Oh boy do I feel good!  Thanks Chad.
Marilyn Mills, Paradise Point, Nurse
Chad has been truly a trainer that I can say gets results. He always kept me on my game and always was reminding me about my Thailand trip and my swimmers. I always loved how you changed my routine so I wouldn't get bored and that is very important. I also haven't had a smoke in over a year and that was also due to my training with Chad as I need to build on my fitness and smoking wasn't helping me at all.  Thank you.
Nicky Judd, Hollywell, Sales Rep
I have been trained by Chad for the last couple of months. I was happily surprised to see results only after a few weeks. Chad has a holistic approach to his training and does not only work on the physical but teaches you along the way the benefits of eating well, breathing and stretching. I have several serious back injuries and they often affect my ability to train, since training with Chad he has been so careful and aware of these problem areas that I have not had the usual pain I get when training with most trainers, I really do look forward to every session.
Maddison Cameron, Ephraim Island, Business Owner
My experience with Chad was fantastic.  I enjoyed my training with him on all levels, especially when I wanted to give up and he wouldn't let me. My favourite part of the training would be when he'd asked me what I like to do next, and would change to something different. Always keeping me on my feet.   Another thing I found to be very helpful, was the fact Chad could always give me advice about exercise and food.  He paid a lot of attention to recent studies which is great. Chad helped me to strengthen my back muscles, and discover muscles I didn't even know I had. In the short time I trained with him I lost 5kg, which is great for me.
Kylie Mills, Carrara, Child Care
We have trained with Chad continuously for the past three years.  It is a mark of his training that we have remained as a client of his during this entire time.   Chad is an exceptional trainer with the highest levels of commitment to our goals.  He strives to apply just the right amount of pressure to allow us to achieve our maximum results in every session.  He is committed to not only our physical training but also to our total health and wellbeing.   Chad constantly reviews our goals and our program to ensure that they are consistently aligned.  His style is such that even if you are low and don't feel like training, somehow by the end of the session you are glad that you have gone and feel that you have achieved something.   We could not recommend Chad more highly as a personal trainer.
Duncan and Kirsten Bryce, Runaway Bay, Business Owner
I was fortunate to be one of Chad Sorsdahl's clients for about a two year period ending only when the gymnasium where he was employed, suddenly closed down.   I found Chad to be particularly diligent and enthusiastic with our sessions. He kept formal notes of what we had done and what our goals were. I like this as it gives me a sense of achievement to see improvement, while also serving to show me when I am slipping back.   I found him to be experienced and knowledgeable in his field and prepared to try something new with me. This is very important to me as training twice a week, I tend to get bored so changing the exercises and adding new ones, kept me involved during our workouts.   I would have no hesitancy in recommending Chad to potential clients as I believe it is hard to find Personal Trainers today who really try as hard not only to please their clients, but are genuinely passionate about improving their fitness.   Sincerely,
Patsy Rowe, Sanctuary Cove, Author/Presenter

I have been training with Chad for over twelve months now and have never been fitter. I am over 60 and so there is an age factor that needs to be taken into consideration. Chad has done this and has responded to any niggle or discomfort in a most professional way. I observe other trainers that actually train with their trainees, but Chad takes the approach that this is the trainees time and he needs to be fully cognisant of what is happening with their bodies with every exercise. This is true professionalism. Over the past five months, Chad has also assisted me learn more about my eating habits and diet to the point that over this time I have shed close to 34kgs."
Bram Baker, Labrador, Business Owner
Having been on the weight loss roller coaster for many years I really needed a trainer who I would connect with and I guess inspire me on my journey. A personal trainer who treats you as an individual and targets a program accordingly. I personal trainer who is genuinely interested in you as a person not just a number. Chad delivers on all those counts and has helped inspire me to lose almost 30kilos. I feel health wise I am finally getting my life back. I now have more energy than I can ever remember and am now combining my love of fishing with kayaking, something I would never have thought possible a year ago.
Craig Robinson, Paradise Point, Accounts Manager
I have been training and exercising since I was a teenager,I have paid a lot of money for PT sessions and never really got the result I wanted since training with Chad for about 6 months now I have never been as fit and healthy as I am now…… He is always pushing me to my limits changing up my training session's every time so I am never bored……. Always happy to schedule me in a late notice……. Provides me with fantastic information regarding eating plans…… when I started training with him I was about 63kg with not much muscle, now I am weighing in at 56.4 with toned areas were I never thought would ever get toned :), with his great training rates and years of experience I would highly recommend him from any other training on the gold coast……..
Renee McConaghy, Hollywell, Sales
We find, as a couple in our 60s, that our two personal fitness sessions of 45 minutes per week have given us increased strength, greater physical flexibility and greatly improved pain relief of sciatic nerve damage. Our cardio vascular fitness levels have also improved since commencing sessions with Chad last November. We also find Chad to be motivational, tolerant and to possess a witty sense of humour. We appreciate the fact that he takes time to explain the physical benefits relating to the exercises he gives us.
John and Bernadette Swindley, Sovereign Islands, Property Developers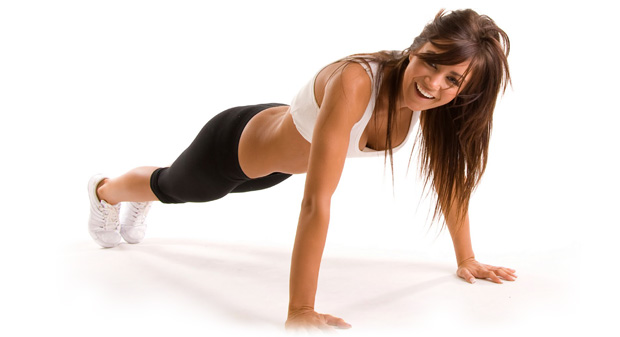 Your Personal Trainer will take into consideration what you tell them in your induction so they can provide motivation, as well as effective and challenging workouts for you
No more monotonous workout sessions! Your Personal Trainer will continue to adapt your program as you improve, and continuously consult with you regarding your likes and dislikes, level of satisfaction, and feedback regarding your training sessions. All this is to ensure through personal training that your goals are successful.
Is Personal Training Affordable?
At The Naked Truth Fitness there are no memberships, no joining fees, no pressure and no fashion shows.
All personal training sessions are by appointment only with one of our qualified personal trainers. You can choose any one of our packages to guarantee your success there are packages to suit all individuals and budgets.
How many times you train is up to you. Some people work out daily, and others meet with their personal trainers once a week. Our sessions range from 30mins, 45mins and 1 hour sessions.
With a Personal Trainer you pay for results and are moving a step closer each time to achieving your goals and improved health. Some people think a Personal Trainer is expensive but they do not realise they are spending more money each week on things detrimental to their health such as – alcohol, cigarettes, gambling, junk food, expensive restaurants and not to mention hospital bills! We have payment plans that will suit your budget.
---
Want to know which plan will work best for you?
Claim your complimentary, no-obligation consult and start re-claiming your energy, your confidence and your strength.